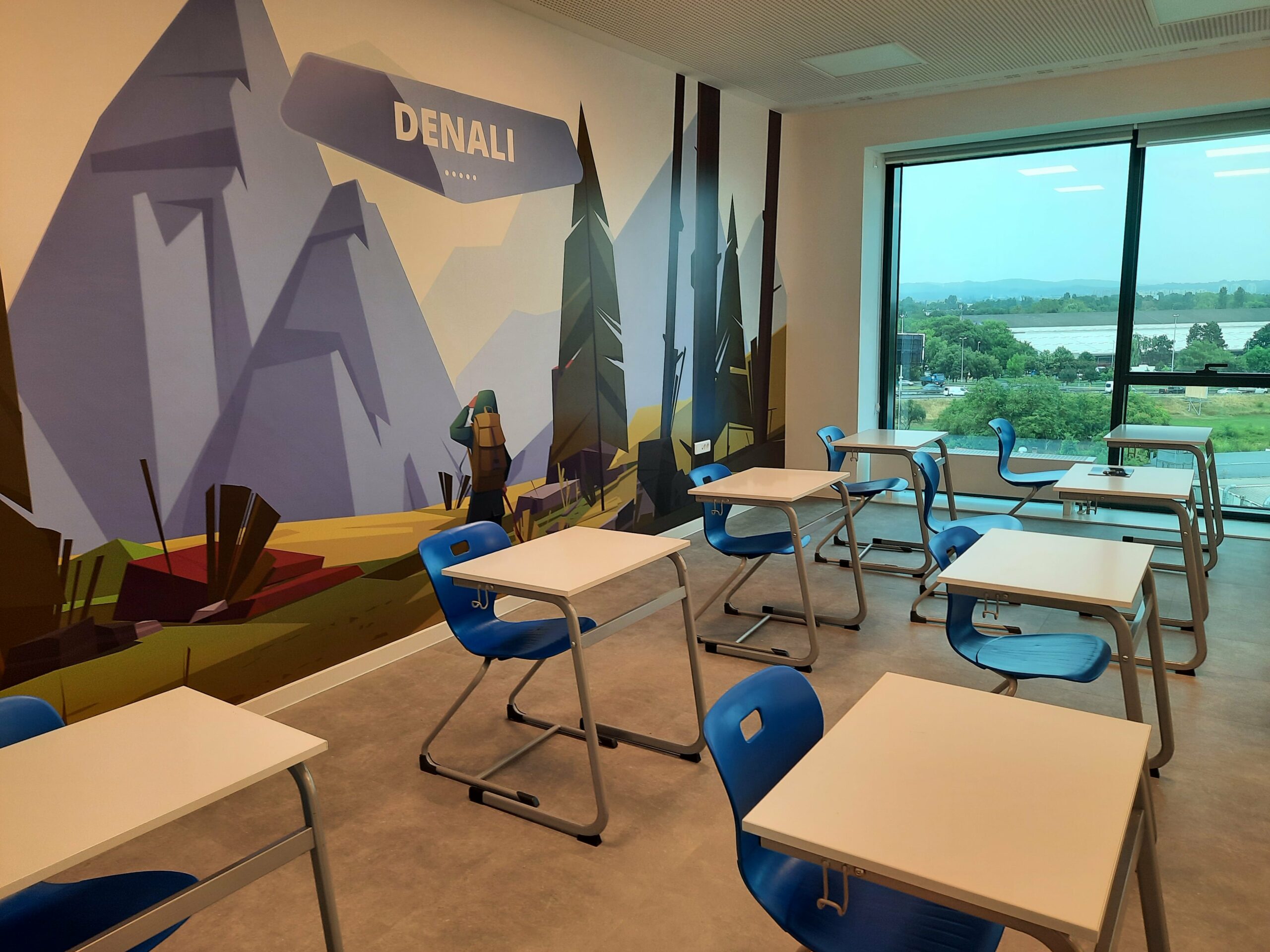 ESPIRA Investments Successfully Divests Its Stake In JK Education
8th of September 2021, Prague, Czech Republic – ESPIRA Investments (ESPIRA), a CEE-based private equity firm, is pleased to announce the successful sale of its 50% stake in portfolio company JK Education to its co-founder and CEO Ondřej Kania. ESPIRA's investment objective has been fulfilled after three years, and now the fund is seeking similar opportunities in the Central and Eastern European education sector.
Through the financial partnership and targeted management support of the ESPIRA team, JK Education has realised significant growth ambitions during the investment period. Since 2018, JK Education has doubled its number of enrolled students, opened two more international schools in Bratislava and Zagreb, and launched the American Academy Online program. The key to JK Education's success was its ability to adapt quickly to the demanding conditions presented by the COVID-19 pandemic. The company transitioned many services to the online space, including the aforementioned American Academy Online and education and recruitment fairs.
For ESPIRA, this investment exceeded the expected growth plans, enabling it to implement an exit strategy after just three years. The transaction was finalised on the 7th of September 2021, and both parties have agreed not to disclose further financial details of the sale. The legal team of Squire Patton Boggs participated in the preparation and implementation of ESPIRA's exit strategy.
ESPIRA is actively seeking new opportunities within the education sector in the CEE region to pursue its fund's objectives. Entrepreneurs in this sector (including education technology) who could benefit from a private equity partner are encouraged to contact the private equity firm.
"Ondřej Kania is a visionary entrepreneur with an inspiring personal story. This significantly influenced our initial decision to invest in JK Education. We wanted to support the business we believed had large growth potential and at the same time support a Czech company that has the ambition to expand internationally. Moving forward, we intend to capitalise on our experience in the education sector in future ventures as we are convinced that similar investments will have a positive social impact within the CEE region."
Andrea Ferancová Bartoňová, Founding Partner – ESPIRA Investments.
"In founding JK Education, our goal was to prepare students for a successful life and turn them into leaders with a sense of independence and responsibility. ESPIRA Investments has helped us fulfil our business plans with strategic leadership, access to new contacts, and sound financial and managerial advice. I'm grateful for the extraordinary personal commitment of the entire ESPIRA team throughout the past three years."
Ondřej Kania, Owner and CEO – JK Education
ESPIRA Investments is a private equity fund investing in small and medium-sized enterprises in Central Europe. The fund invests one to three million euros per company, primarily in the form of growth capital. One of the aspects of ESPIRA's investment strategy is the support of companies with a gender-diverse management teams. ESPIRA' investors include the European Investment Fund, the founding partners of ESPIRA Investments Andrea Ferancová Bartoňová and Emília Mamajová, family investment companies and other local and international investors.